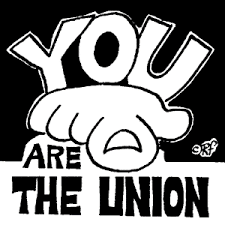 Your input is important to us!  Changes are currently in process to better serve you the members.  Effective February 15th the only communications from the Local 1929 will be made via this website http://Https://bpunion1929. org and the "NBPC Local 1929 – El Paso, TX" Facebook site.
As we consolidate communications, we need your help in exploring other social media avenues to better reach our membership.  We will be putting out information on a consistent basis to keep you in the know with changes and important updates.  We are in the process of establishing a comments tab for members to submit their feedback directly to the board for those unable to attend monthly meetings.  We need your input to better serve the needs of the membership and determine the direction of the union.  We all play a part in bringing issues to light and initiating the changes we need in the workplace. 
We encourage you to subscribe to our Facebook page, Mail Chimp service, and bookmark this website to stay informed between meetings and up to date on all matters affecting our membership, and communicate your concerns to better guide our actions.
In Solidarity,
Your Eboard